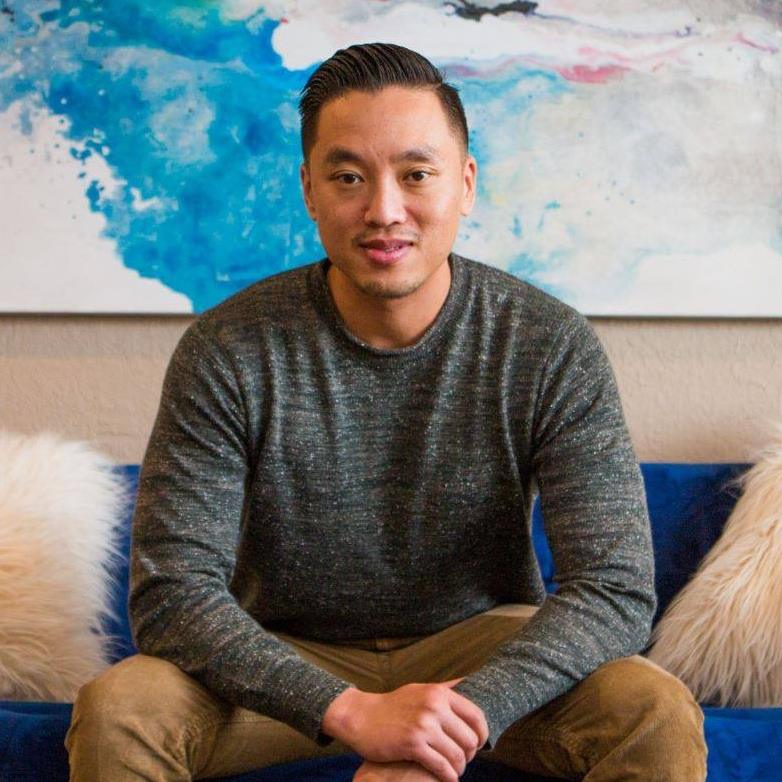 Founder Of The Bnb University
Chi started his short term rental journey in January of 2018. Within the first 9 months he was able to scale his business to doing $2,400,000 per year without using any of his own money.
His model has been proven to be recession proof as we smoothly stayed profitable throughout 2020.
Now Chi dedicates his life to helping others become financially free and is passionate about helping others succeed.
Why He Decided To Teach
The one question that everyone always asks Chi is "If you're so successful at Airbnb why are you teaching others?"
Well the truth is, Chi understands that the vacation rental market is massive. It's a multi billion dollar market, and teaching other's really does not create more competition. By teaching other's and having successful students, it will actually strengthen the short term rental and vacation rental market.
Up until this point, the only thing the average person does to beat their competition on these platforms was just to simply lower prices.
Chi understood that a price war is not the way you win, and further developed systems that allows for him and his students to charge 2 to 3 times more than the local competition and still have their properties booked, and booked solid!
Greg one of Chi's many successful student.
To be successful in Airbnb you must master 3 important foundations.
Property Research to make sure you're only working with the most profitable properties
Understanding how to properly list your property on Airbnb's website to gain the most conversions
Understanding how to have Airbnb recognize your property listing as priority so they will show you on the first page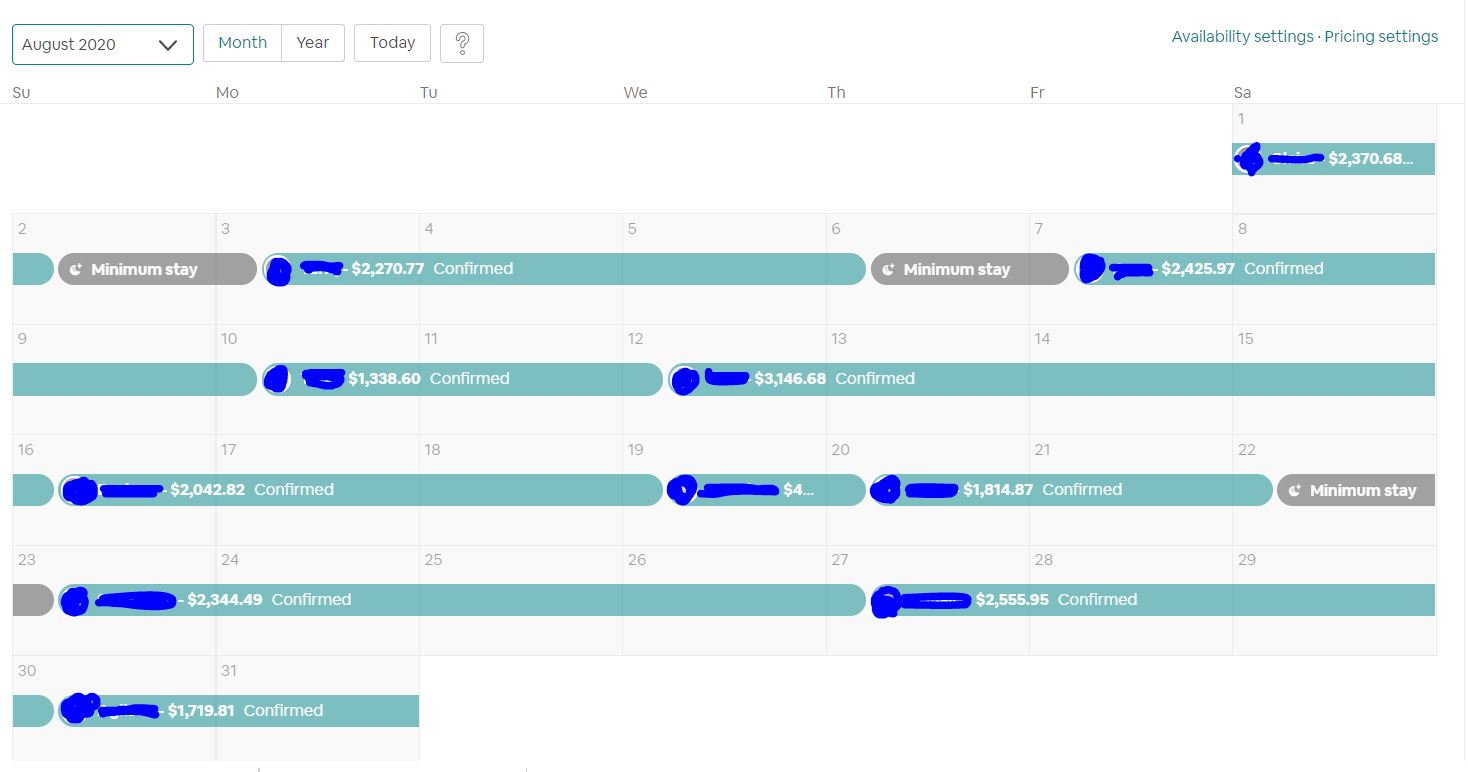 PROFITABLE EVEN DURING PANDEMIC
While most Airbnb host are struggling during the pandemic. Chi's proven system allows for him to be extremely profitable even during a pandemic. That is 1 property in his portfolio that does over $20,000 in reservations. This is not a mansion or a beach front property, it's an average property that anyone can find. The system and methodology is what separates him from the rest of the Airbnb hosts.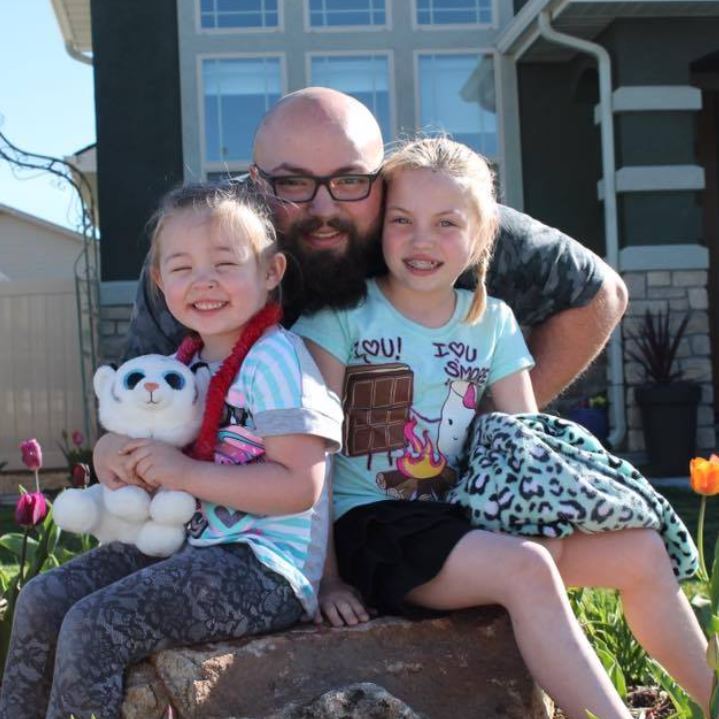 "Chi helped my partner Mike and I with his funding course, and we got over $100,000 of credit lines to jump start our business. Within the first month we ended up getting our first property.
The First one made roughly $3,000 of profit after all our bills were paid, and we immediately got a 2nd property. Between the two properties we are making over $5,000-$6,000 of profit per month"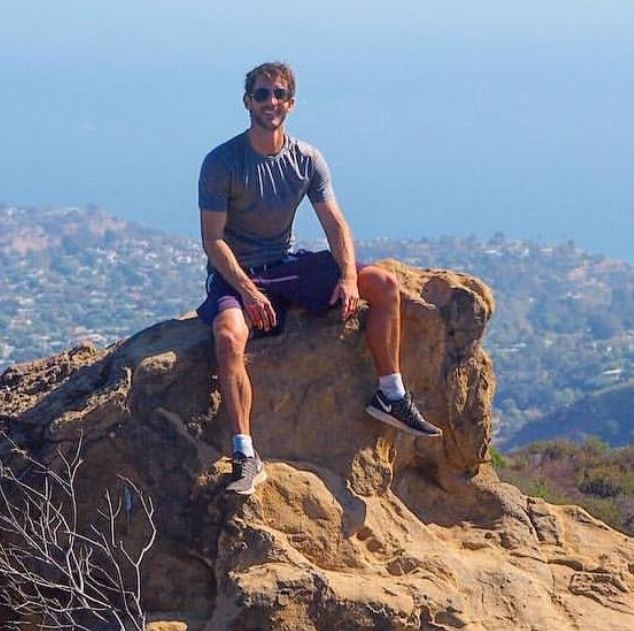 Greg From California
"Chi knows what he's doing when it comes to short term rentals and Airbnb. Since I started working with him, within a month I signed my first property and this one generates over $10,000 a month of gross income. If you do it right, just like the way he shows you, the money you can make from running this business is life changing."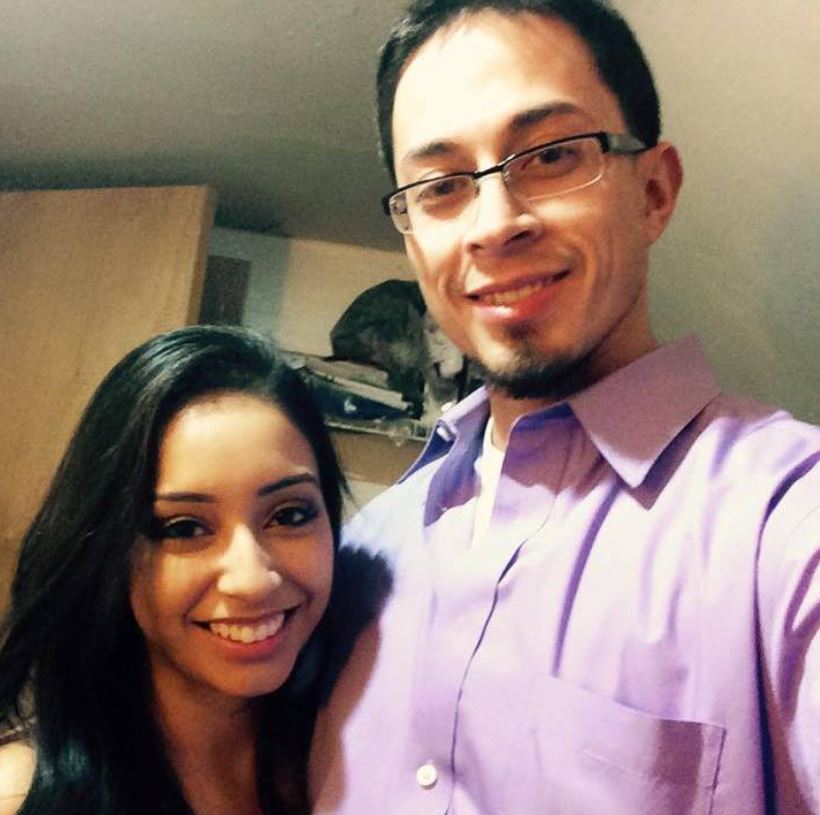 Fabian From Rhode Island
"My brother and I partnered up and took Chi's Course. I always knew it Airbnb would be profitable but I didn't know that it would be this profitable.
When I first got the idea of Airbnb, I thought that it wouldn't be profitable where I was located, because who would want to visit my small town?
With some guidance from Chi, not only did we find an area of town that was profitable, there was almost no competition and we stay booked and at very high prices."
Recession Proof
During rough times like 2020, there's not a lot of industries that are still thriving. This is one of the few industries that if you know what you are doing you can still make life changing money. The proof is in the screen shot to the right. That's an actual calendar and you can see you're looking at over $30,000 in a week, from just 1 account.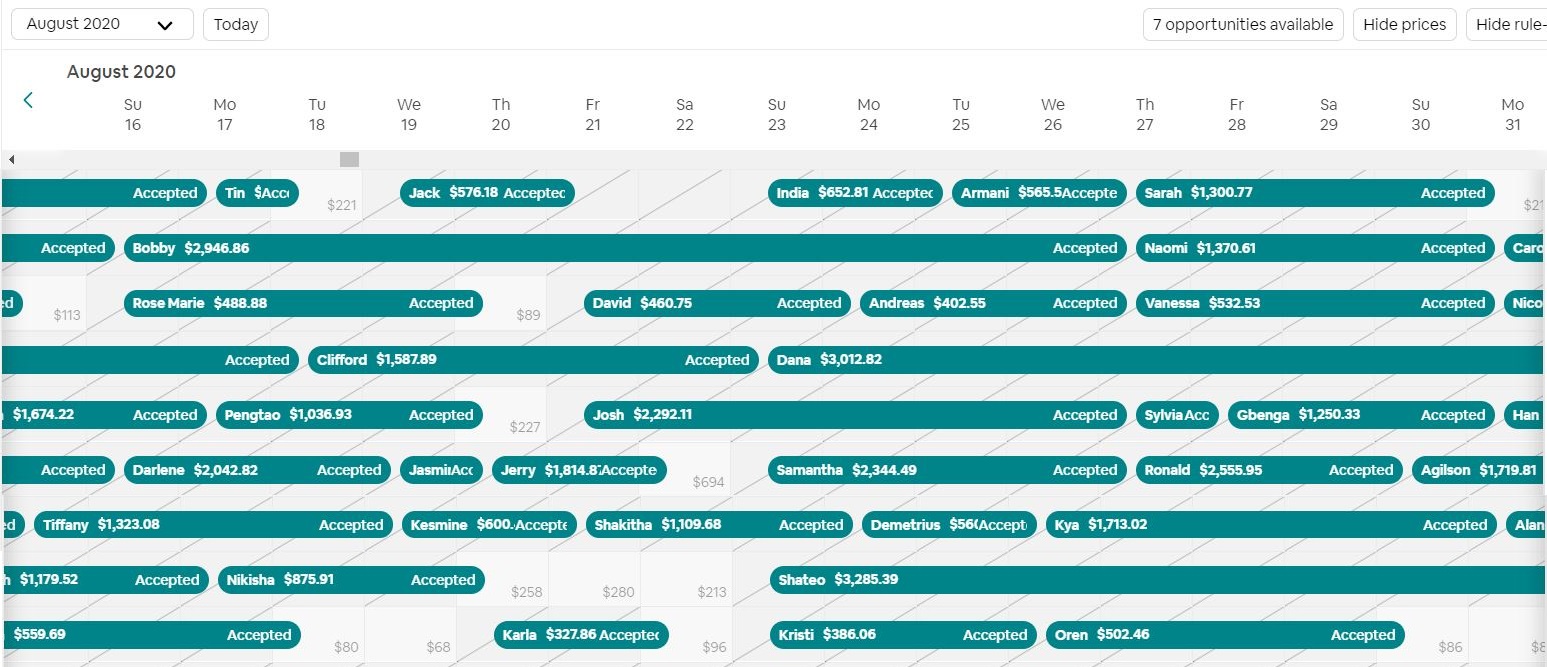 Featured Courses
My courses are always direct to the point and full of action items. It is an action driven course, if you put in the work you will get the results.
Level 2 course is for management only! If you want the level 3 course, please be sure to inquire on through Instagram @chitabnb this course is for beginners without much capital to grow their airbnb business.
Level 3 is the arbitrage course.